Best Flash Drives for Backing up Your Smart Phone 2021

the best Flash Drives list for iphone, Samsung, and another smart phone
A flash drive makes it a cinch to back up files, photos, videos, and more, or transfer files between your smart phone and computer. The best flash drives for smart phones are uniquely compatible with your smart phone and offer plenty of storage space. They'll also transfer between devices at high speeds, thanks to USB 3.0 technology.
When shopping, first thing you'll want to do is make sure that your Smart Phone model is compatible with the flash drive. Unlike a standard USB flash drive, you'll need a drive with a USB connector on one end and —lightning connector for iphone Type-C for Samsung.
And if you want to upload and transport files from other model of smart phones such as Oppo, Xiaomi, a flash drive with a micro USB port can also good to have.
Another consideration is the quantity and types of files you'll be transferring. Here's a brief cheat sheet that can gives you an approximation of how many GB of storage space you'll need:
32 GB holds about 20,000 photos or 21 full-length movies
64 GB holds about 39,000 photos or 42 full-length movies
All of the choices below support USB 3.0 transfer speeds, which are significantly faster than the previous USB 2.0 technology . With that in mind, scroll on for my roundup of the best flash drives for smart phones that'll have you covered in the digital storage department.
For iphone:
SanDisk iXpand Flash Drive USB 3.0 Flash Drive Memory Stick
Given its reasonable price tag and great functionality, the Sandisk iXpand flash drive is a fantastic option for most iPhone users. Download the iXpand app, and when you plug in the drive, it'll automatically back up files and allow you to move photos and videos off your phone, freeing up storage space. There's also an option to use the in-app camera to instantly take and store photos. The drive is outfitted with password protection, but there's no touch ID feature.
This drive features a Lightning connector that's attached to a flexible loop that fits through most iPhone cases, but you can also opt for a swivel-style connector. It works with USB 3.0. Plus, it comes in plenty of larger storage capacities if that's a better fit.
SanDisk iXpand Flash Drive USB 3.0 Flash Drive Memory Stick FROM $39.95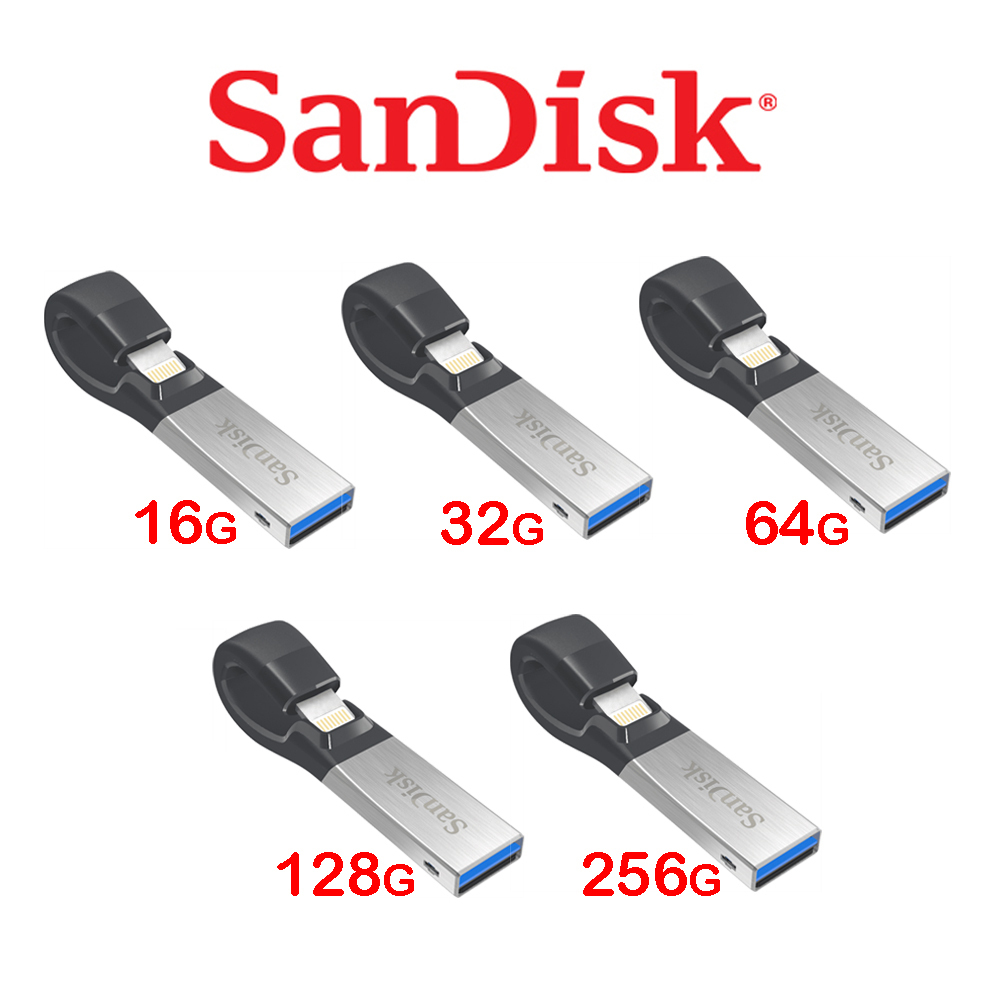 For Samsung or any other USB-C Android phone
SanDisk Ultra Dual Type-C USB Flash Drive Memory Stick
This compact flash drive uses a clever, locking slide mechanism to give you the choice of using USB-C or USB-A to transfer your data. It utilizes USB 3.1 for transfer speeds up to 150 MB/s, which means you can get your info quickly from your devices still using older USB-A ports to over to you modernized USB-C Android phone in a flash. Plus the SanDisk Memory Zone app for Android is available on Google Play. The SanDisk Memory Zone app lets you view, access, and back up all the files from your phone's memory in one location. It can also automatically move files from your device to your drive to free up space. The SanDisk Ultra Dual Drive USB Type-C is the perfect liaison between your new USB Type-C device and your devices with traditional USB ports.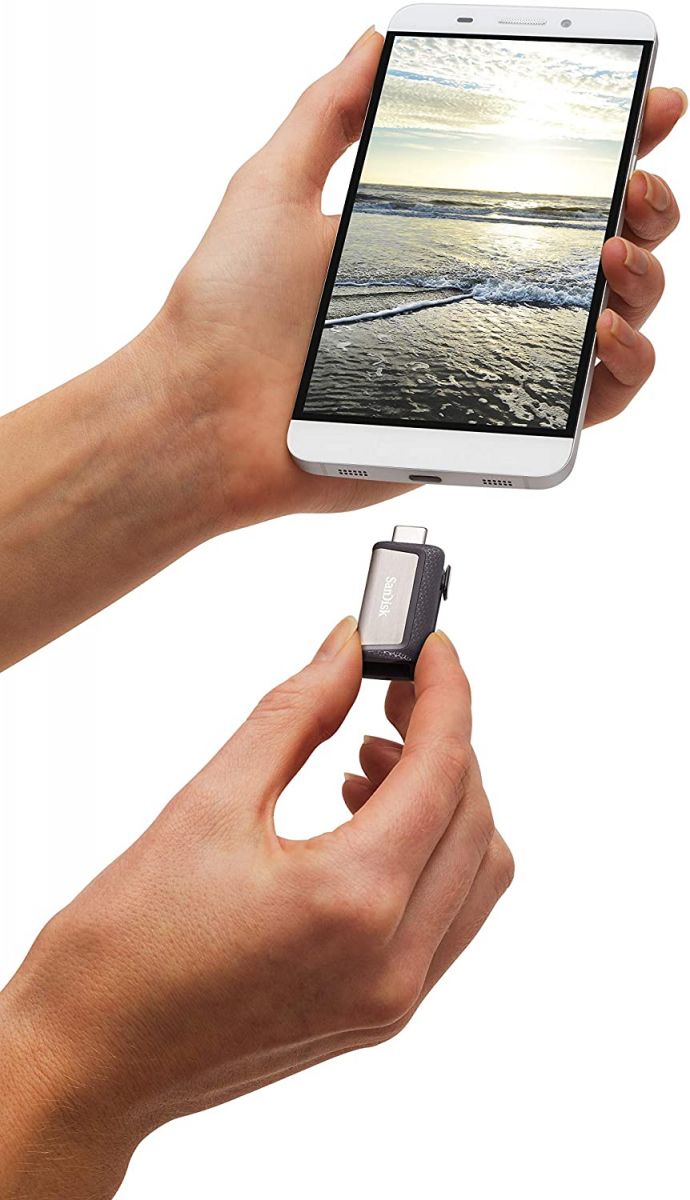 SanDisk Ultra Dual Type-C USB Flash Drive Memory Stick FROM $12.95
Samsung Type-C to Type-A Memory Stick Duo Plus
Samsung Duo plus has two flash drives in one which is double up on convenience. The DUO Plus is a Type-C drive with a super-useful Type-A adapter. Eliminate worries as the intuitive integrated Type-A adapter works with your older devices. Now you can flexibly move data and free up space with superior speed and performance. Either way is the right way. If you have the latest MacBook Pro or PC Laptop that features the USB Type-C connection, then you can access rapid transfer speeds that this technology offers. The DUO Plus transfers large files in mere seconds with blazing USB 3.1 read speeds up to 400 MB/s. Backward compatible with USB 3.0/2.0, this drive gives you astonishing performance across so many different devices and uses. Files stay secure, anywhere you go. Samsung's leadership in flash memory makes the DUO Plus a trustworthy drive to store your valuable data.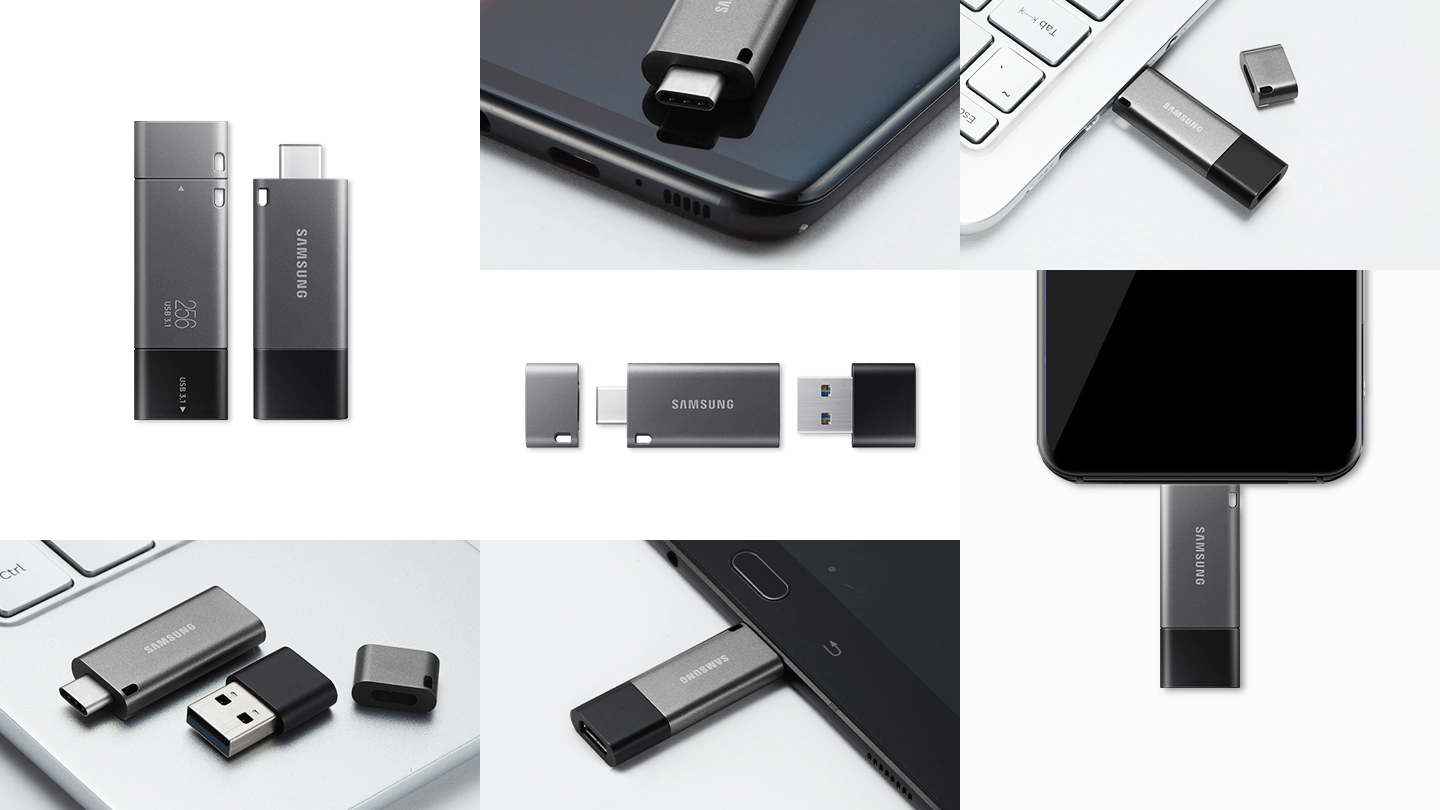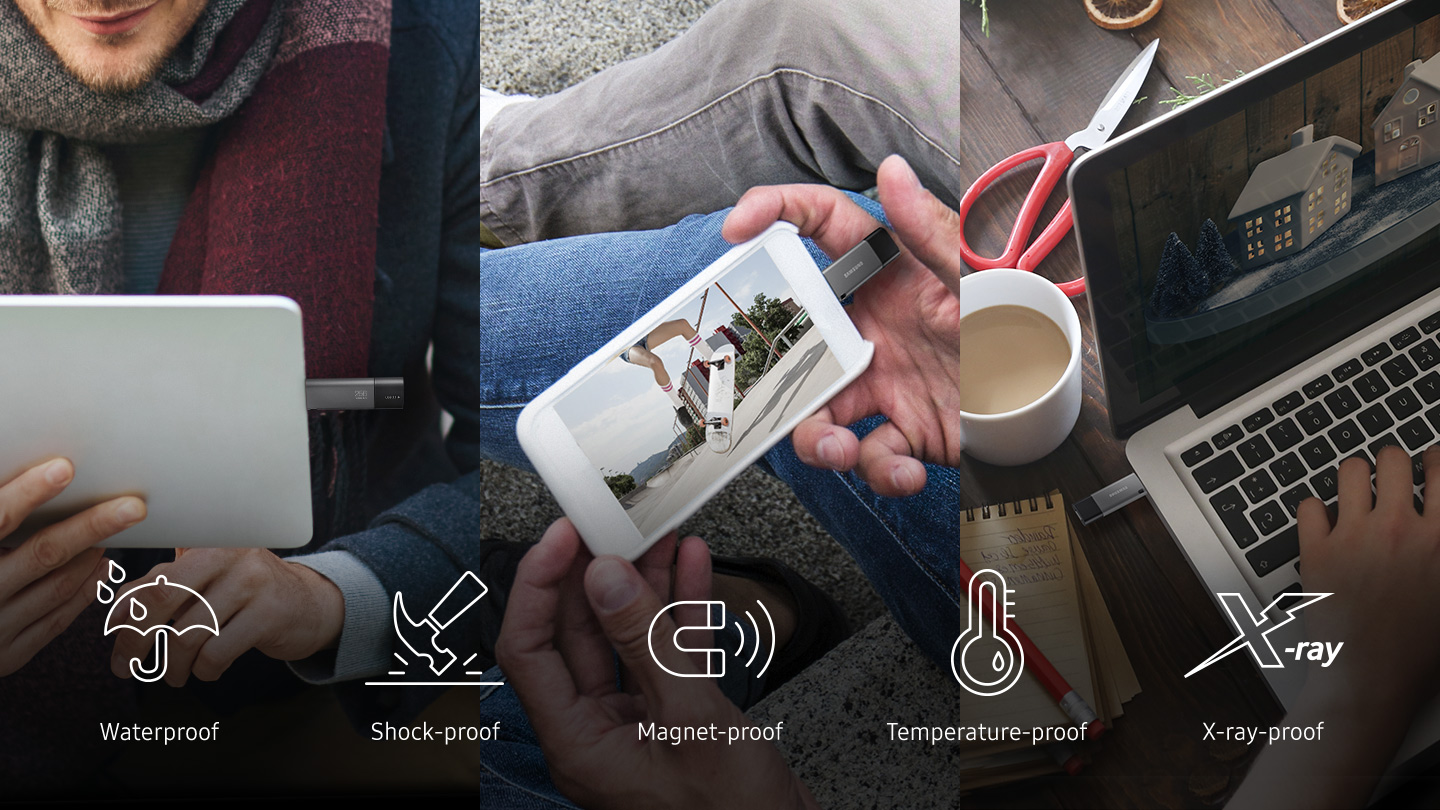 Samsung Type-C to Type-A Memory Stick Duo Plus FROM $32.95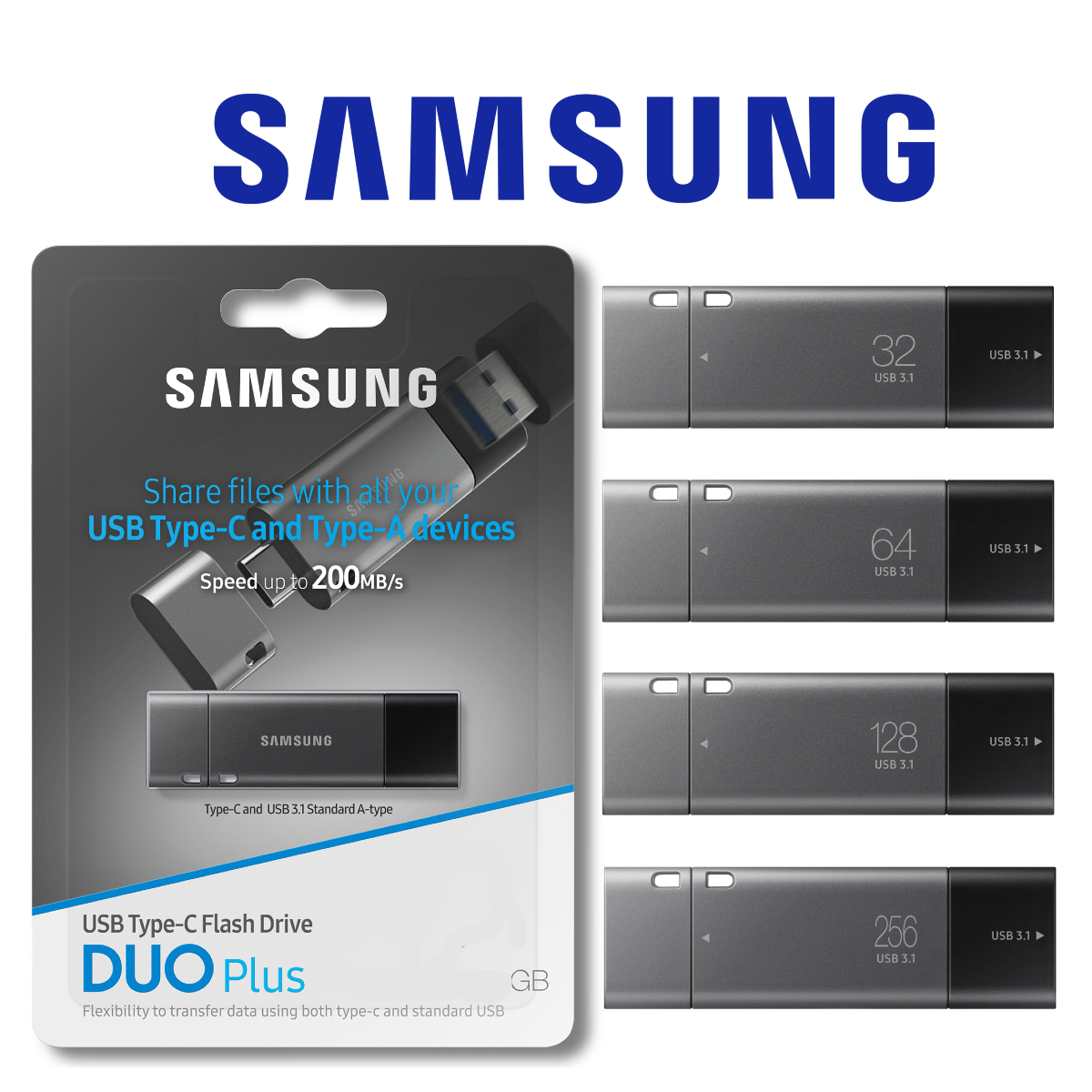 For Oppo, Xiaomi or Micro-USB Smartphone
SanDisk Ultra Dual OTG Clear USB Flash Drive Memory Stick ​
Consumers who are buying budget smart phones which have less space normally would add additional microSD card in the Dual SIM card tray but if the consumer finds the storage less, they can use this OTG product to transfer the excess data for safekeeping or transfer to Laptop. The SanDisk Ultra Dual Drive M3.0 makes it easy to transfer content from your phone to your computer. Plus this product is the With a micro-USB connector on one end and a USB 3.0 connector on the other, the drive lets you move content easily between your devices—from your Android smart phone or tablet to your laptop, PC or Mac computer. The USB 3.0 connector is high-performance and backward-compatible with USB 2.0 ports. The SanDisk Memory Zone app for Android (available on Google Play) helps you manage your device's memory and your content.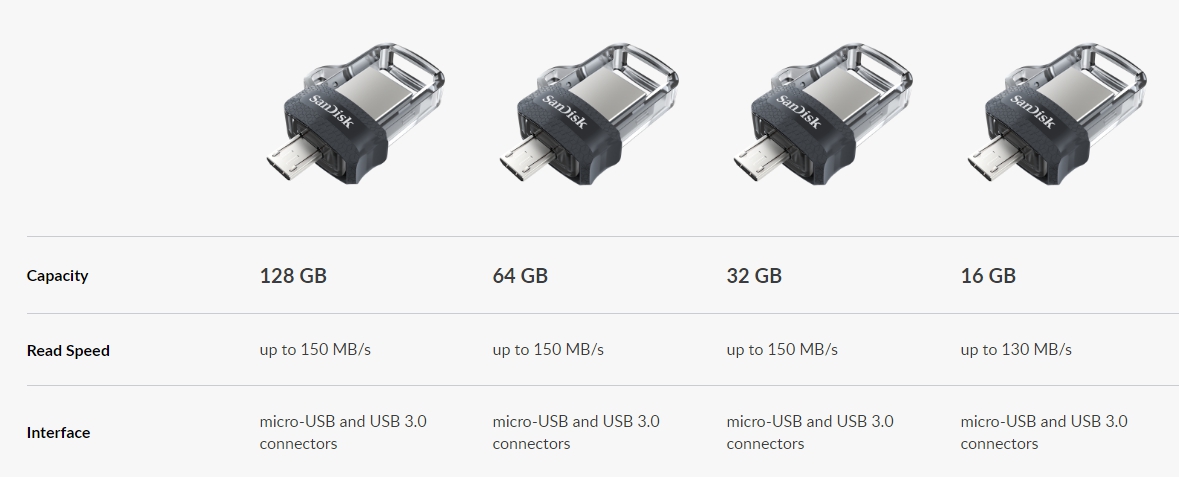 SanDisk Ultra Dual OTG Clear USB Flash Drive Memory Stick FROM $9.95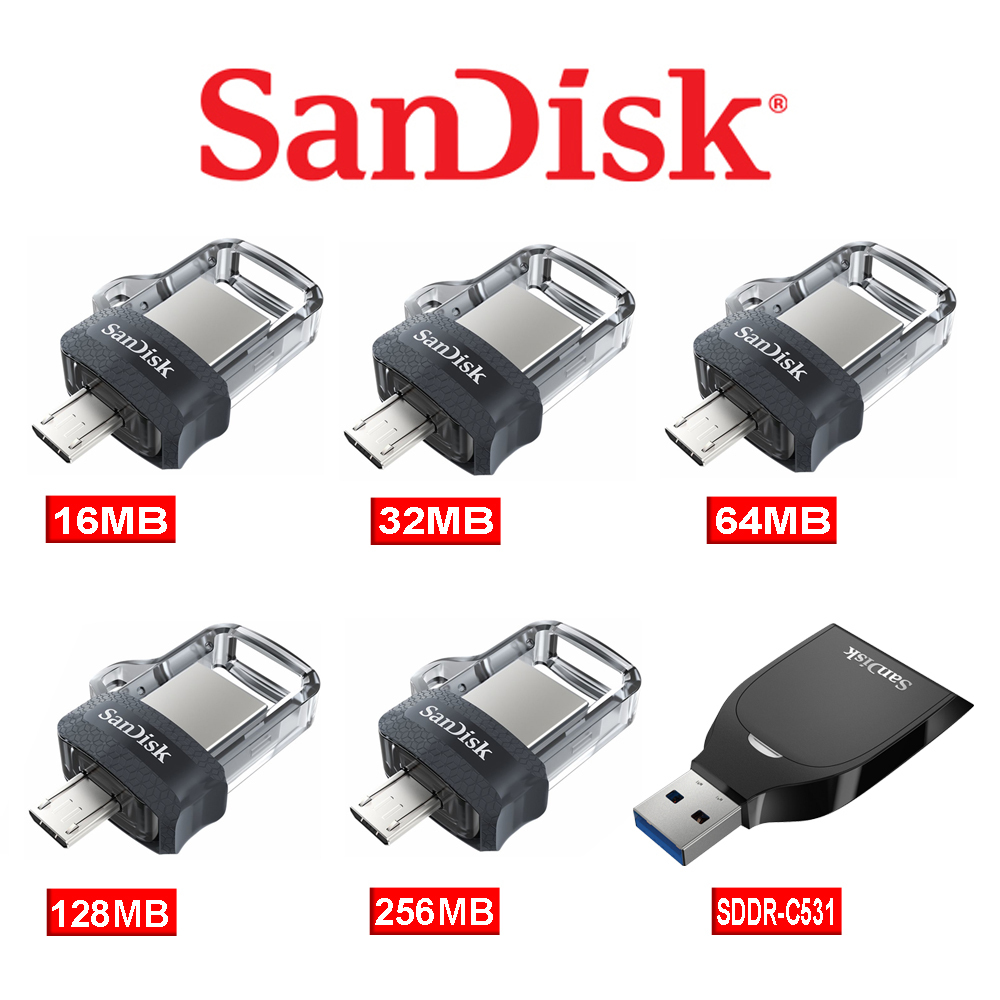 ---
Leave a comment